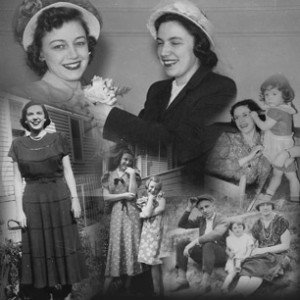 As kids, we never think of the possibilities of what could be in store for us in the future, unless of course, we are thinking of the positive and wonderful things that could someday become the results of our hopes and dreams. The "I hopes" and the "do you thinks" of life. We, being the young spirited baby boomers that we are, never think about the end of life and what it holds for us and certainly not about our parent's twilight years…that is, until they are on our doorstep coming to live with us. Reality hits…just like childbirth did for them so many years ago. Their lives were never to be the same, just as ours become a beautiful memory of the past. Now, we become their care-takers, actually, the roles have reversed. We are now their parents.
We take care of them as if they were children, but they are not children. It feels so wrong to be changing your parent's diapers and arguing with them for hours about the reasons why they must take a bath and wash their hair. Is this some cruel joke being played on the both of us? Have we been bad people in our lifetime and this is our punishment, our karma? How can this be? What happens with our life now…will our spouse understand…will our job understand us arriving late and leaving early on occasion? How can we manage to keep a healthy balance in our new life?
As time goes on and the disease progresses, we see our parents descend into a void with everyday being a new day, never knowing what to expect from day to day. Mostly, it's a very sad process to watch unfold and at times maddening.
[contact-form][contact-field label='Name' type='name' required='1'/][contact-field label='Email' type='email' required='1'/][contact-field label='Comment' type='textarea' required='1'/][/contact-form]