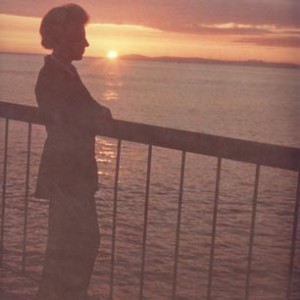 This past weekend, I made a Sunday run to the local supermarket for a few last minute items before my work week began the following day. Nothing unusual, cheese for my salads, artisan bread for the slow cooker dinner I was making, etc. Matter of fact, I was annoyed with myself that I didn't remember to pick these things up on Saturday when I normally do my food shopping. No matter, I get to the supermarket, park the car, go in and gather everything that I need, then scan the front of the store to see what register had the shortest line so that I could make a quick retreat.
I spotted the last register with only one older man who appeared to be checked out, so I got onto this line. I figured, wow, this will be fast, I got lucky today. So, with that, I put all my groceries onto the belt but nothing is happening, nobody is moving. The cashier is just standing there staring off into space as if she were bored stiff and the older man was struggling with his 10 plus bags on the end of the belt. I'm thinking…. what's happening here, why is the cashier just standing there looking absolutely useless? I thought maybe there was a problem because literally, nobody was doing much of anything. After standing there for a few minutes and evaluating the situation, I realized that this poor man was standing at the counter, wearing red plaid flannel pajama bottoms, a winter coat, looking very pale and appeared to be winded. He tried to lift one of the bags and appeared to not have the physical strength to lift or put them in the cart. I look at the cashier and she's just standing there uninterested and not in any way prepared to help him. He looked up at me and said I'm so sorry. By then, I understood exactly what was happening.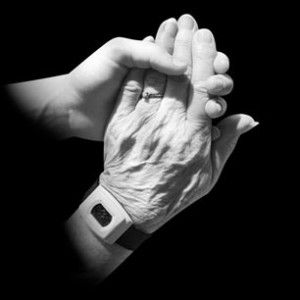 At that point, I stepped up and said, here, let me help you. He appeared relieved and moved over as I took charge. I noticed that the cashier had put everything in single plastic bags. Some of the items were heavy with pointed edges and there was no way he would be able to get them safely to his car without them ripping open spilling onto the ground. I looked at the obviously unconcerned cashier and told her with a stern voice to start double bagging all of his bags while I load them into his cart. She looked shocked that I would actually have the gall to instruct her to help but finally began moving at a snail's pace, but it was very obvious that if I hadn't stepped in, she was going to continue doing nothing. I finally got his bags into the cart, and I asked him, are you here by yourself? Do you want me to help you load these bags into your car? He said no…no, that's okay, I'll manage. Not wanting to further force myself onto him, I said okay and he thanked me for helping him. As he walks away, I see that he is walking very slowly and in my heart of hearts, I knew that he was struggling. But again, I didn't want to push myself on him, so I stayed put.
Photos: Top: (1) silhouette of mom, Eleanor Van Meter, (2) Public domain image, (3) Mom at 86 years old, weeks before she passed.
Meanwhile, I get myself checked out feeling really disgusted with this cashier, wondering if I should see the manager about it, but decided to let it go…for now. Got to my car and put my bags into the back when I realized that I had forgotten a few things…so I locked the car and went back into the store. Upon checking out for the second time and getting back to my car, I was still thinking about the man. Surely, he didn't load all of those bags into his car himself, but I didn't see him in the parking lot. Perhaps someone helped him? After quickly scanning the lot, I didn't see him, so I got into my car and started to leave the parking lot. When I approached the last aisle before exiting the lot, there he was in the closest parking space still trying to load his car. I had been in and out of this store twice and he was still not even halfway finished loading the bags into the back of his car.
Well, you know by now, that I had to stop my car, I wouldn't sleep that night if I kept going…so I double parked…got out and again said, here, let me help you. I softly said to him, that he should think about coming to the supermarket with someone to help him and that it's dangerous for him to come alone. He replied, I know, my wife usually comes with me but she is at home cooking right now. She wanted to come this time but I told her no. He volunteered the information that he had a triple bypass 3 months earlier and that he gets extremely tired when doing anything physical. It made total sense now. He then said, I can't just sit like a vegetable and feel useless…I have to do something. It was then that I saw something in his eye, he was afraid of losing his independence, something that no older person should ever have to go through. It's a matter of dignity. I finished loading his bags into the car, and he was repeatedly grateful for the help. He said God Bless you and Happy Holidays. I had hoped that he could get back to his place safely and rest himself.
A last minute errand for myself had turned into something that left me feeling both sad and happy. Sad because of his situation and in his realization that he's not the man that he used to be and has become a man that is in line for losing his independence…and happy because I was there to help him. It was the first time since my mother passed away that I felt like I did something meaningful for someone else.
Now, what to do about this cashier? Should I let it go, should I speak with her manager or should I just say something directly to her next time I see her? What would you do? Seems to me that when I was a kid and working as a cashier in a supermarket, we were required to not only bag all of the items and put them in their little grocery cart, but also actually make change. These kids today are absolutely clueless about making change without the computer telling them what to do and what change to give the customer. What's wrong with our world that a 16 or 17 year old girl couldn't feel the compassion to move her behind to help this man?  I really don't get it…do you? Is that where our world is going?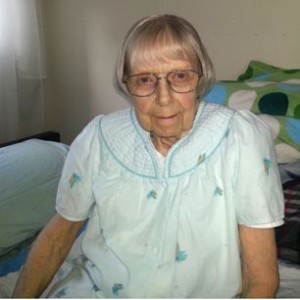 Now that the baby boomers are retiring and aging in astonishing numbers, we are going to see more and more of this lack of concern from a portion of our youth. Alzheimer's disease, dementia and other diseases are plaguing our elderly, leaving their children and family members to be their caretakers. My mother was lucky, she had me, but what about the ones who have nobody to take care of them? What about the ones who are struggling by themselves? What's going to happen to them if something as simple as helping them load bags of groceries into a cart is too much trouble? Will there be a helping hand reaching out to them if needed? I know for a fact that there are many young people that would have stood up to the plate in a situation like this but sadly there are just as many who wouldn't have. It was a discouraging thing to see but it's the reality of today's world.