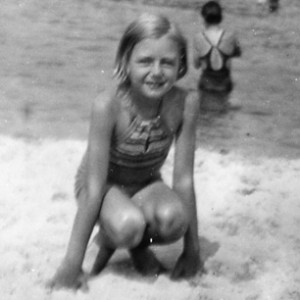 It's been almost 11 months since I lost my mother, Eleanor Van Meter to Dementia, Alzheimer's Disease and out of absolutely nowhere, ambushed by Leukemia which ultimately took her in the end. In the aftermath, today I find myself contemplating life. It's not that I've never thought about it before, but now, it feels much more complex than when I was younger. Maybe because now, for the first time, I am on this earth with no parents. It's a new world knowing that the people who created you, are for the first time in your life, not there anymore. Years ago, I had the "There's just got to be more than this" mentality. Now, some of the things that I wonder about is the purpose of life, why are we here, am I on the right path for my purpose. And if not, how do I find the answers to those questions? Do any of us ever know?
Photos: above, (1) Mom young and full of promise, at the beach on a summer day, below, (2) Lynn, me, contemplating life at an early age, of course with a crayon in hand, (3-7) 5 senses signs that hung in Mom's room in her last years.

I am home today on a vacation day from work and I am feeling both melancholy and nostalgic. Three day weekends in the summer can be a beautiful thing. Gives you time to enjoy the weather and catch up with your personal life after being tied to a desk in a cubicle, in a room with no windows for 40 hours a week, in addition to commuting 2 hours a day to and from work. Some people live for that life, but I am not one of those people. I feel and know that it is slowly stealing my heart and soul, minute by minute, hour by hour and day by day. I know in my heart of hearts that I was born for so much more…but there I am again, back asking myself the same age old question, "What is my purpose in life?" Who the heck am I and what am I supposed to be doing with this earth life?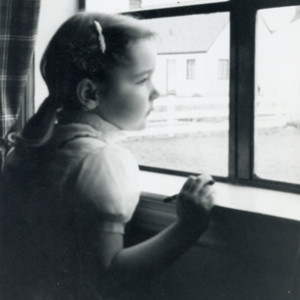 The Dalai Lama once said this about what surprises him most:
"Man surprised me most about humanity. Because he sacrifices his health in order to make money. Then he sacrifices money to recuperate his health. And then he is so anxious about the future that he does not enjoy the present; the result being that he does not live in the present or the future; he lives as if he is never going to die, and then dies having never really lived." 
I've raised children, gone to school, maintained a home, had lots of animals and dogs, lived a creative life during those years….then went on to college full time (with college kids) and then to work where I remain today. In my younger years, I had friends, socialized and enjoyed music and doing band photography, but it's not what I dream about anymore. My thoughts go straight to doing what I love doing, whatever that is, something that will sustain me at the same time. You have to do what you love and the money will follow, least that's what I've been told. There are so many opportunities and yet, there are no opportunities for me, it seems. Is that why they call it a "Rat Race"? No beginning, no end, just around and around, chasing after money to pay your bills, never leaving any time to truly explore your potential in life.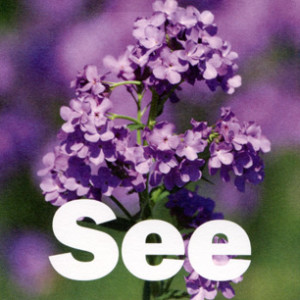 Went to the doctor this morning with Vladimir so that I could speak with his doctor. He has some health issues and since he doesn't communicate all that well, figured that I'd better go since it's a new doctor for him and not everyone understands his Renglish (Russian accent). After that, I drove over to the farm stand to deliver some home grown organic vegetables from Vladimir's garden. Next, stopped by Barnes and Noble where I sat and read for awhile, always very calming and something that I love to do but never seem to have the time to do it. Last stop was the supermarket to pick up a few things. While in the car driving over to Stop & Shop, I had the windows open, a beautifully sunny day, not a hint of humidity or wind. The smell in the air was filled with summer, the birds chirping away, bees flying around and all I could think of was how wonderful it was to feel like a human being on this glorious day off. I felt alive and euphoric, and actually stopped to acknowledge it, not an often occurrence. I became anxious to finish my errands and go home so that I could tackle some of the things that I have had on my "to do" list. Like this post for one thing, and lining myself up to start a new portrait, which I haven't done in quite some time. I've allowed myself to become rusty in doing the very things that have always made me who I am, being creative person. I have projects and ideas on my list for too long now, starting with making Rag Dolls, and to create 3-D objects, while learning to use a new computer program, writing and illustrating a children's book, which I had originally planned to do with my mother. Mom was such a good writer and we spoke about this for a few years before she became sick. I've wanted to update my graphic freelance website to a cleaner look and start a website and Facebook page for Vladimir's business, but none of it has come to light because there simply isn't enough time in the day/week while working a full time job. Maybe when I was 20 years old, I could have accomplished these goals and dreams, but at this age, there's just not enough energy at the end of the work day and on weekends, it's all about getting ready for the dreaded work week. It's a real and lingering dilemma, an American disease in order to have the American Dream, which no longer exists, unless of course, you are wealthy.
While care taking my mother during her last years, I had hung in her room, small signs that I had originally found from an old AARP mailing. Each read "SMELL", "SEE", "HEAR", "FEEL" and "TASTE". I thought it would be a good message for her, to see the 5 senses of life hanging clearly on her wall when she woke up in the morning. It was a positive message to start her day and something that I didn't want her to ever forget, even in the midst of her mental decline. As long as you are aware and can appreciate the 5 senses, you know you are alive to enjoy and be grateful for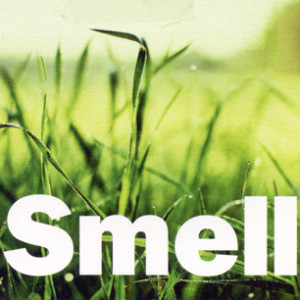 another day. It means that there is always hope! It may sound crazy to some people going through it now, but I miss taking care of my mother and the purpose that it gave me while doing it. Not quite a year, but I still miss her presence.
So, in ending today, I will just say, be grateful to have a job, do the best you can at all times, make every minute count, enjoy today with whatever it brings….and hopefully the pieces will eventually fit together and make sense.