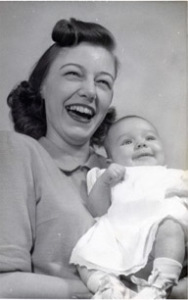 Mother's Day has been sneaking up on me little by little this year. I mean, I think about my mother just about everyday but lately thoughts of our relationship throughout my lifetime have been presenting themselves in different ways. Even though, and probably in spite of Alzheimer's disease, I considered the last years of her life a coming to terms time for us. We were able to put aside the past and accept each other for who we each were without fault. That was monumental.
As far back as I can remember in childhood, my mother was not like other mothers. First of all she worked a lot and although I didn't know it at the time, a career is what she had aspired for herself since she was a child. It wasn't easy for her, because at some point during her early teenage years, she developed a disorder, which would go on to cripple her life for the rest of her days. OCD is a disorder that completely changes the way a person thinks and perceives things and in turn with how they are able to react to the world around them. It can show it's ugly head in many ways, but for my mother, OCD manifested itself with a fear of germs. She spent her life alienating herself from people, not touching them and also keeping herself from touching most things around her, both inside the house and out. She spent a lot of times washing and re-washing her hands, over and over and over again until she was raw, day after day, year after year. I believe that Howard Hughes had the same disorder.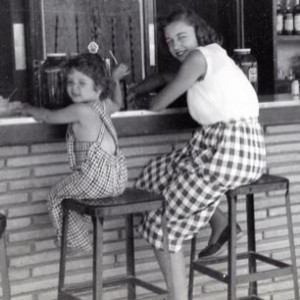 With that being said, having me wasn't exactly in her plan, nor did it make her life easier, but being a young, beautiful and vibrant woman, seemingly in love, she made the best of the situation. From everything I can see in our old family photos, she both welcomed and loved me after my birth. In the photographic trail that I have, early on it looked like a pretty normal family from the outside, although I'm sure that she was struggling with her problem with every minute. Of course, over time, her symptoms got worse and the marriage fell apart, leaving my mother to take me and leave home. I remember that I was about five years old. We went from apartment to apartment to Ozone Park where my grandparents lived to Jackson Heights through the years, and looking back, we very much lived separate lives under the same roof. It seemed normal to me because it was all that I knew.
Being younger, I really didn't understand that we were different than most of the other families around. Once I got to about 5th grade, I was well aware of the differences because I started to make friends and visit their houses after school while my mother was at work. I spent a lot of time at my friend's homes because it felt very good, very right. In a sense though, I really didn't know or understand why we were different because back then there was no name for OCD, I had no understanding of what was going on. We were living one day at a time, never thinking of the next day.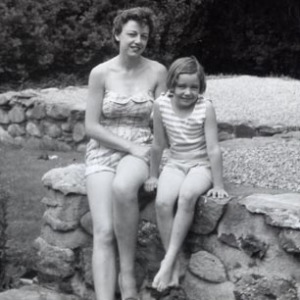 In reflection, what I know for sure, I am today the person I am as a result of the environment I grew up in. Although I consider myself to have turned out pretty good considering, with her goodness rubbing off on me, I find that I too am different than other people around me, but in a very different way than my mother. I of course, don't have OCD, but I do have walls built around me, which was a learned behavior. I can be secretive and very much a loner, being very reclusive. I rarely feel comfortable socializing in crowds and don't go out of my way to socialize. Not that I am antisocial, but I feel more comfortable by myself. I guess I'd say I am social on the inside, but not so much on the outside, although there are always exceptions.
Yes, I'd say that my mother's OCD affliction affected me to some degree, but I don't blame her in any way…she absolutely couldn't help it and did the best that she could. I admire her for loving me the way that she did through all of her problems and bumps in the road, right till the end. Now, I understand her and why she was compelled to act the way she did and more over, I am learning everyday what behaviors that I have walked away with as a result. It's taken me most of my adult life to understand why I am such a loner with such high walls. Actually, in hindsight, it was Alzheimer's disease that brought closeness and understanding to a lifetime in our relationship.
My mother Eleanor Van Meter was a very strong woman who was dealt a bad hand in life, who still managed to deal with her issues on her own, support me, even if only by phone and still remain the classy lady that she was.
Happy Mother's Day Mom!