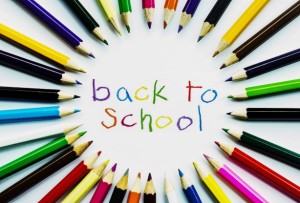 Are you considering sending your parent to Adult Day Care? It's a hard decision to make with so many considerations. You must go to work everyday without worrying about your loved one constantly…are they okay, are they roaming outside of the house, are they a danger to themselves and to the house?
If you are lucky enough to be a stay-at-home caretaker, then you are one of the lucky ones, although some might not think so. Going to work while care taking a parent with Alzheimer's or dementia, can be a painful and overwhelming dilemma, leaving you mentally exhausted and leaving your boss at work, scratching his head. Frankly, you aren't able to do either of those important jobs well because your main thought everyday while at work is about what is going on at home with your parent while you are not there.
If they are nearing the stage of being a roamer or wanderer, then you are really in trouble, since they can get seriously injured, lost or create a dangerous situation for others while out of the house. If this happens a lot and you don't have understanding neighbors, they can report this activity to the Adult Protective Services, which is also not a good thing. At some point, we all come to the reality of the situation, which is that we can't leave them alone in the house anymore because they are a danger to themselves. It's easy to find yourself in denial about your parent's progression in this disease. It's not easy to admit that they won't be the person that you remember and it's very sad. But, when it becomes so obvious, or something bad happens to make you know exactly that you must take action…that's when we start researching our options.
In my life, I found myself in this same situation. For the 5 years before, my mother with dementia was able to be home alone without an issue or concern while I went to work. Everything seemed perfectly normal…then, what seemed to be overnight, she started to mentally decline and was leaving the house in search of her mother, or to look for an apartment, or look for a job. The first time it happened, one of my wonderful neighbors brought her home. Then on another day, she left the house, in search of lord knows what, was on the main road when another kind neighbor saw her talking to a complete stranger who had pulled off the road to help her. Again, the neighbor brought her home and called me at work to alert me. The last time it happened, she walked about 2 miles from the house, when one of my neighbors spotted her while on her way home in the car. She of course pulled over and brought Mom home. When I got the call at work that last day, I had to literally break into a meeting to tell my boss, the CMO of Marketing, that I was leaving for the day. I just told him…see ya…gotta to go. It happened that fast.
Photos: Eleanor Van Meter on her first day of Adult Day Care looking happy and ready
for her day…getting on the Van that came to pick her up.
From there, I had to research our options, which lead me to a social worker through the Visiting Nurse Service network. Through working with her, she was able to get me onto the fast track for financial aid to affording Adult Day Care. We got her into the local Center in my area, which I knew a neighbor had used for her mother a few years before. It came highly recommended and I felt secure in leaving my mother there while I was at work. Only one thing…Mom didn't take to it. She consistently tried to leave the building, so an aide had to be assigned to her in order to keep her there. Of course Mom was very argumentative at that point of her disease, so it became a difficult situation. After a few weeks of Adult Day Care, I had to try and find another way to keep her safe while I was at work, as I was having to leave work everyday to pick her up early. She was a handful.
As it turned out, we were able to get her a home aide, Cardine, who became the angel in our lives until her death last September 28, 2014. She was with us for a year and a half giving my mother exceptional care 5 days a week. Every situation has a different solution. Some people take very well to Day Care and others like my mother didn't. I definitely recommend giving it a try. They have all sorts of activities, arts and crafts, music, games, mealtime, plus they have a chance of developing friends and having somewhat of a social life. Social life in itself is an important consideration because it's so important to keep their minds engaged with this disease. There are doctors and nurses on staff if they are needed, god forbid. I found the staff to be very compassionate and caring which was a comforting. Whatever works best for your situation is the way to go. There is no straight answer..not one size fits all when it comes to Adult Day Care. I hope this helps you.