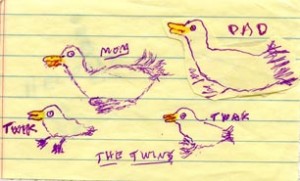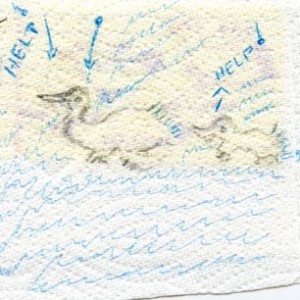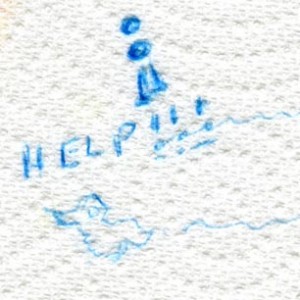 Well, here I am, at home again with another bad weather system, today an ice storm. Cardine was not able to make it and I don't blame her a bit since I myself was afraid to drive in it. So, Mom's routine has been broken for the second time this week caused by winter storms. She has a doctor appointment on Friday and I have planned a day off, but I had to reschedule for fear to take her out of the house, not to mention living on a hill. Icy hills and elderly dementia patients aren't a good combo either.
Needless to say, aside from being a little confused and cranky, she's holding up pretty well considering that I haven't spent much time with her. I am working remotely from home, so she must amuse herself today. I do however get a lunch hour which explains this post! I gave her a box of her papers, so she has been doing her secretarial sorting all morning. Gotta love those boxes of papers, they are so important to her. She can actually spend the whole day going through them and she is perfectly content doing that. For her, every day is a new day and a new box of papers.
Well, the above drawings were done by my mother about a year or so ago. I would find little things like that and put them aside. It's interesting because it looks like a family of ducks. Since she is always looking to leave the house and look for her mother, I am interpreting that she pictures her mother, father and sister in these drawings, although her sister was not a twin. She was her older sister and they were very close We lost her to Leukemia years ago. The second drawing is on a paper towel, clearly showing that she is calling to her mother for help. The third drawing is her all alone, crying for help. What that means to me is that she feels lost and she can't find the only family she remembers. Unfortunately, she is now past the point of making drawings. I am grateful that I have these to give me insight to what she is thinking. How sad…what a terrible disease.
Meanwhile, while she is occupying her time with sorting her papers, the rest of us are stressing about not going to work today and having to deal with more ice in tomorrow's early commute. There is something to be said for being in your own world, oblivious to the worries of the world.
[contact-form][contact-field label='Name' type='name' required='1'/][contact-field label='Email' type='email' required='1'/][contact-field label='Comment' type='textarea' required='1'/][/contact-form]